Financial & Administrative System Services
Starry services improve the financial performance and accountability for our federal agency clients. Through the intelligent use of technology and our deep industry expertise, we enable agencies to execute the critical core financial processes to maximize their business and their budgets. Starry's subject matter experts include functional, business, technical, database, and operations experience in support of our client's financial and administrative systems.

We help our clients identify opportunities to modernize legacy systems, implement large ERP systems, integrate procurement, invoice, receivable, payroll, e-travel, and grant management systems, and provide reporting and data analytic solutions.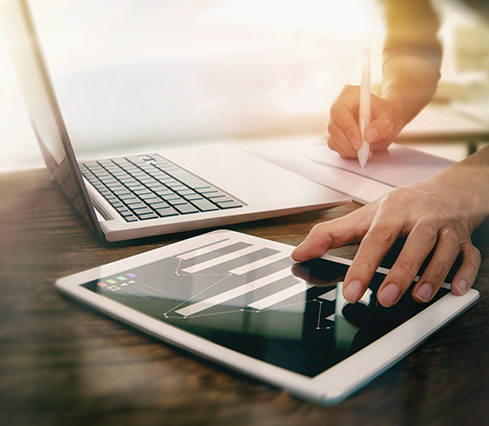 Financial System & ERP Services
Starry is a widely known system integrator of the most current versions of Oracle Federal Financials E-Business suite of products and we offer in-house expertise and partnerships to implement other products, such as Sage Enterprise Solutions for financials, construction, and inventory. We provide critical support to client's business decisions, strategic goals, and improvement mandates across all aspects of agency Financial Management (FM) and administrative management processes, including:
Formulation-to-Execution (BE)

Procure-to-Pay (PO/AP)

Bill-to-Collect (AR)

Acquire-to-Retire (Fixed Assets)

Project-to-Cost (Project Accounting)

Record-to-Report (General Ledger)
Our staff is experienced in supporting Shared Service Providers, and the implementation and O&M for other Federal ERP applications, such as Momentum and SAP.
Financial System and ERP support services include:
ERP System Integration, Implementation, and O&M Services

Federal Financial Lines of Business Expertise

Process Re-engineering and Systems Modernization

Integration of Acquisition, Property, and Credit Card Systems

Budget Planning and Execution Systems

Grants Management Systems and Processes

Travel/ETS2 Systems Management, Integration, and Support

Payroll System Integration

Federal Systems Integration – Treasury, IPP, GOALS, IDDA, GTAS, DATA Act

Business Operations Support – Reconciliation, Period Closing, Transactional Processing

Financial and Operational Reporting

Data Warehouse/Data Analytics/Dashboards

Audit Liaison Support

Help Desk and User Support
Travel and Transit Services
Supporting agencies, Federal Agency Travel Administrators (FATAs), and their travelers, Starry is a leader in providing travel and transit services and expertise. We implement and provide technical, functional and user support/help desk services for all mandated electronic travel management, accounting and administrative systems, their extensions and integrations. Every day, Starry Associates professionals demonstrate federal travel and transit know-how to help agencies and their customers experience smooth operations and tackle tough challenges.
Travel Systems Support

ETS2/ETS Legacy Travel Systems Software Expertise (e.g., Concur, CWTSatoTravel, FedTraveler, GovTrip)

Implementation, Upgrade, Conversion, and System Migration

Interface/Extension Design, Development & Integration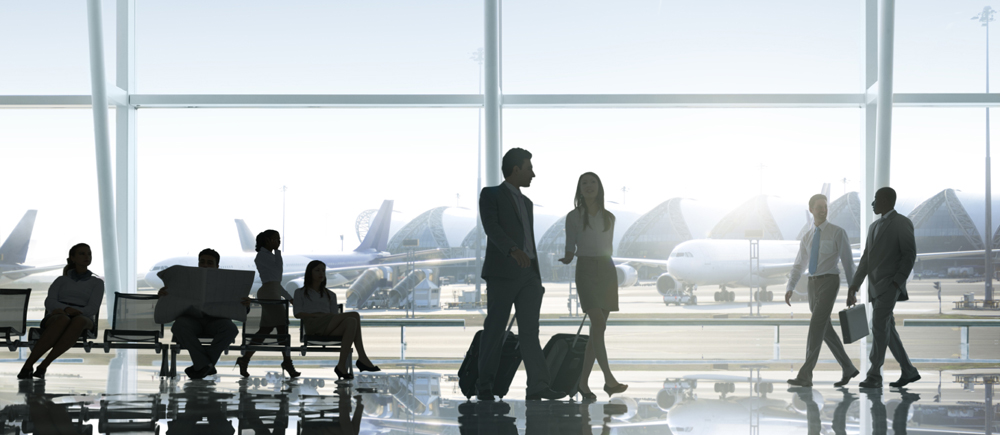 Travel Accounting and Management Services

Travel & Transportation Program Management

Travel Business Process Management & Reengineering

Professional level 2/3 help desk

Technical and Operational Management & Support

Hands-on Training and Distance Learning

Travel Document Processing Support

Federal Travel Policies and Procedures Expertise

Travel Charge Card Monitoring & Reconciliation

CONUS/OCONUS Travel Support

Multi-agency, Shared Services Expertise for DHHS's PSC Transportation Services Center
Motor Pool/Fleet Services

Rental Services for Obtaining Long-Term and GSA Leased and Daily Rental Vehicles

Loaner Vehicle Support

GSA Express Mileage System Expertise, Maintenance and Related Activities

Management of Agency Vehicle Rotation Program with GSA

Arrange for Transport Vehicles/Accommodations for Passengers with Physical Limitations

Motor Pool, Vehicle, and Driver Management for Local Transportation Services
Transit Services

Transhare Program Operations (Transit Subsidies to Federal Government Employees)

Transit Subsidy Application Processing and Management

Transit Media Purchasing, Distribution and Tracking

Annual Certification of Participant Eligibility

GO!Card Program Operations

Government Parking (Managing, Allocating, and Assigning Parking Spaces at Federal Parking facilities)