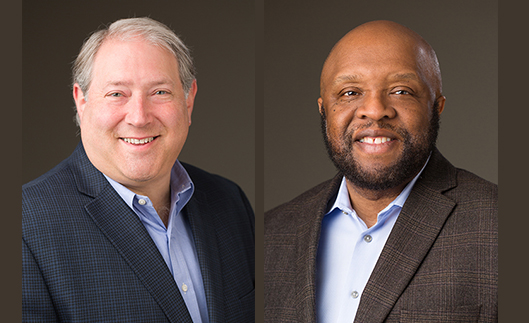 Starry Associates (Starry) is pleased to welcome Senior Vice Presidents Lloyd Farmer and Harvey Weiner. Mr. Farmer and Mr. Weiner each bring nearly 30 years of federal contracting and consulting experience. "We are excited to welcome Harvey and Lloyd to the Starry family," said Sara Starry, Founder and President of Starry Associates, "Each brings to our company their own proven records of accomplishment which will help foster our continued growth and expansion."
Lloyd previously served as Executive Vice President at The MIL Corporation. He was key in establishing a robust federal financial and administrative management practice, which provided a wide range of business, technical, and program management services to over fifteen agencies, bureaus, and commissions. He serves on the Executive Board of the Washington D.C. chapter of the Association of Government Accountants (AGA). Lloyd holds a Master's degree in Management Information Systems from the University of Maryland, as well as a Bachelor's degree in History & Information Science from the University of Pittsburgh.
Harvey served as Vice President of Corporate Business Development at The MIL Corporation, and prior to that, as Director of Consulting Services at CGI Federal. Over the span of his career, he led more than a dozen successful financial system modernization and support programs for federal departments and agencies. Harvey holds a Bachelor's of Science in Mathematics and Computer Science from St. Joseph's University, as well as a Master's in Government Administration from the University of Pennsylvania. He holds PMP and CGFM certifications, and is active in the AGA, ACT-IAC, and NVTC. Harvey also serves on the fundraising board of the Washington D.C. chapter of the Cystic Fibrosis Foundation.